A Company of Builders
McCourt Global (MG) is a private family company focused on building for tomorrow through its work across real estate, sports & media, technology, capital investment, and social impact. Led by founder and Executive Chairman Frank McCourt, a civic entrepreneur and fifth-generation builder, and an international leadership team, MG extends the McCourt family's 130-year legacy of developing infrastructure and merging community and social impact with financial results — an approach that began when the original McCourt company was launched in Boston in 1893.
Our Work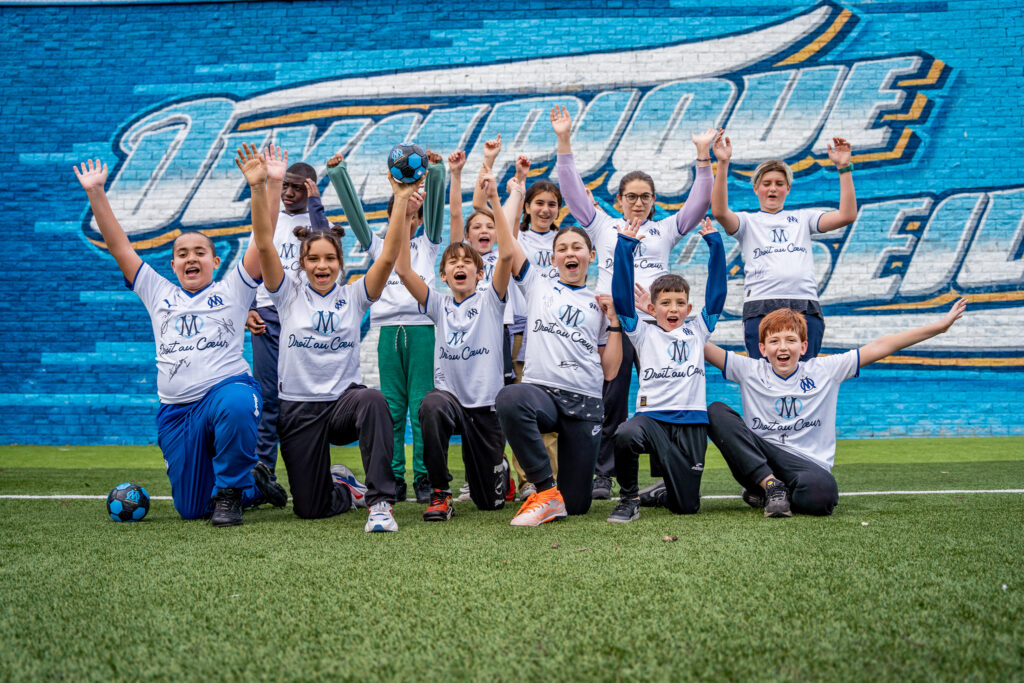 Social impact is at the core of everything we do
Across the McCourt enterprise, we are committed to extending the McCourt family's legacy of contribution by creating societal and community value through all our businesses. From building real estate to developing technology, from sports to capital investment, we aim to positively impact the communities we serve and advance the common good.
Take my word as a builder: building is joyful. There is no joy in tearing things down. There's no joy in hatred, anger, or resentment. But there is great joy, no matter how hard the work, in building, creating, and improving—with purpose and compassion… and with love.

Frank McCourt, Executive Chairman of McCourt Global, speaking at Georgetown University's McCourt School of Public Policy commencement ceremony in May 2023
The McCourt Family's 130-Year Legacy of Building
---
1893
John McCourt, an Irish immigrant, launches the John McCourt Company in Boston, just as industry and innovation are beginning to change the shape of the city and the nation.
1900s
McCourt lays the foundation for what quickly becomes one of Boston's most respected road-building businesses. While the company will grow and diversify in the decades and generations to come, its focus on "building for tomorrow" will remain.
1930s
The John McCourt Company is run by John's three sons – Francis, Tom, and John Jr. – and is regarded as one of the leading road-building companies in New England.
1930s
The first half of the 20th Century sees the infrastructure needs of a newly mobile population increase dramatically, as did the opportunities for the company and the McCourt family.
1939
Frank McCourt, son of Francis graduates from Georgetown University and launches the family's multi-generational relationship with the institution.
1940s
World War II opens new doors to partnership and service for the John McCourt Company and the McCourt family. Working with the U.S. military, the company builds airports across New England.
The McCourt family plays a key role in the enlargement and modernization of what is later known as Logan International Airport.
1947
Now running the family business, Francis McCourt becomes part-owner of the Boston Braves.
1948
The Variety Club of New England and the Boston Braves together establish the Jimmy Fund, the first charity ever to advance research and treatment for children's cancer. This would later inspire ThinkCure, the official charity of of the L.A. Dodgers organization.
1950s-60s
After service during World War II, Frank McCourt returns to Boston and the family business where he leads the company's evolution from road builder to general contractor, taking on larger and more complicated infrastructure projects across the city.
1970
Following graduation from Georgetown University, Frank H. McCourt, Jr. enters the family business. He quickly expands the company's footprint through a series of significant development projects across the Northeast United States.
1977
Frank McCourt leaves his great-grandfather's 80-year-old construction business to establish his own dream, The McCourt Company.
1977
The McCourt Company purchases and develops Union Wharf Condominium on the iconic Boston Harbor and begins to acquire and renovate several multifamily residential projects on the waterfront as well as in the Back Bay and Beacon Hill areas of Boston.
1977
McCourt purchases several large parcels in the emerging Fort Point district and quickly makes an impact, working closely with community leaders and city officials in Boston to develop a masterplan for what would become the Boston Seaport District today.
1970s-80s
The next generation, represented by brothers Richard, David, and Frank Jr., further expands and diversifies the family business. Richard continues the family's large-scale infrastructure construction, including Boston's "Big Dig", and work at Logan International Airport. David adds telecommunications and media to the family business as he builds several industry-leading companies, such as MFS/McCourt, RCN, and C-TEC.
1985
Building off the success of multiple condominium projects in Boston's suburbs, Edgewater Condominium makes its debut as McCourt's first ground-up development project. A resounding success, the 158-unit building was sold out within one week.
1986
Quickly gaining traction, McCourt is approached with a unique opportunity to build, from the ground-up, a waterfront residential community in South Portland, Maine, comprised of a high-rise building, 23 townhouses and a 121-slip marina, today known as Breakwater at Spring Point.
1987
McCourt develops its first parking lot on Northern Avenue (the future Seaport Boulevard), expanding to 8 separate lots housing nearly 3,000 spaces by 2004.
1991-2004
As construction begins on the Big Dig in Boston, McCourt continues to play an active role alongside City officials, the Commonwealth of Massachusetts, and federal agencies, helping to inform how the major infrastructure projects would create better connectivity and to lay the groundwork for the Seaport. As a significant landowner in the district, McCourt worked closely with the MBTA on the design of a new station for the Silver Line extension.
2004
McCourt purchases the Los Angeles Dodgers and 260 acres surrounding the stadium.
The McCourt Company relocates its headquarters to Los Angeles.
2007
McCourt completes a landmark renovation project for Los Angeles' beloved Dodger Stadium including full seating replacements in the bowl area, full renovation of the field level, stadium club improvements and safety enhancements including structural and seismic upgrades for an enhanced gameday experience.
2008
While owner of the Los Angeles Dodgers, McCourt leads several important philanthropic initiatives, including the launch of ThinkCure! Focused on funding research that leads to a cure for cancer, the not-for-profit is modeled after the Jimmy Fund which his grandfather helped create 60 years before. Frank also works in partnership with the Dodgers Dream Foundation by committing to build fifty "Dodger Dreamfields" to provide children throughout Greater Los Angeles with access to baseball fields.
2008
As Dodger Stadium approaches its 50th anniversary, McCourt develops and announces the Next 50 project, a multi-faceted stadium improvement plan bringing modern amenities to Dodger fans while preserving the stadium's rich history. McCourt's Next 50 project ultimately became the blueprint for upgrades and improvements enjoyed by Angelenos today.
2008
McCourt acquires the operating rights to the Los Angeles Marathon, designing a visionary "Stadium to the Sea" course and later donating the for-profit marathon business to the nonprofit McCourt Foundation.
2009
Camelback Ranch, yet another ground-up project spearheaded by McCourt, opens in Glendale Arizona. The 13,000-seat stadium is presently the spring training home of the Los Angeles Dodgers and Chicago White Sox.
2012
McCourt Partners launches as a private investment platform with over $1 billion in permanent capital and a clear vision to build for tomorrow.
2013
Following the Dodgers sale, McCourt's company, McCourt Global, opens its headquarters in New York City and focuses on global business opportunities in real estate, sports & media, and capital investment.
2013
McCourt makes significant investments in philanthropic endeavors including a $100 million transformational gift to launch the McCourt School of Public Policy at Georgetown University, which will contribute data-driven, policy-based research and solutions to the urgent policy issues of our time.
2014
MG becomes 50 percent owner of the Global Champions League and Tour, the equestrian world's most celebrated international show-jumping competition, which MG sells for nearly double the original price in 2022. MG also franchises the acclaimed Miami Celtics equestrian show-jumping team for multiple seasons.
2016
MG acquires the iconic Ligue 1 French football club Olympique de Marseille (OM). The club played in its first Europa League final in 14 years in it's second season under MG's ownership and returned to the sport's biggest stage, the UEFA Champions League, in 2020 and 2022. Our company is proud to serve as steward of this legendary club, which inspires and unites the citizens of France's oldest city, has helped make Marseille one of the world's fastest growing destinations, and elevates the local community via OM Foundation initiatives.
2017
MG provides a $45 million donation to help launch The Shed, a cutting-edge cultural arts center and community hub that is helping to revitalize Manhattan's historic Hudson Yards neighborhood. The Shed names its iconic 17,000 square foot multi-use hall The McCourt, in recognition of Frank, who now sits on the board of directors.
2020
MG develops the Unfinished initiative, uniting leaders and experts from across technology, academia, social impact, and the arts to imagine and create a thriving democracy and just economy. Unfinished develops a vibrant, international network of nearly one hundred partner organizations, and in 2021 and 2022, hosts the celebrated Unfinished Live convening in New York City.
2020
OM returns to the European football league's biggest stage by qualifying for the UEFA Champions League in 2020 and again in 2022.
2021
Amplica Labs (formerly Unfinished Labs) creates the Decentralized Social Networking Protocol (DSNP), a groundbreaking open-source protocol designed to serve as a new infrastructure for the next generation of the web. DSNP lays a foundation for internet users to own and control their data, and to participate more fully in the digital economy.
2021
Project Liberty's institute (formerly The McCourt Institute) is established to prioritize digital governance in the development of the next generation of the internet. The institute's founding academic partners include Georgetown University, Sciences Po, and Stanford University. It is collaborating with MIT's Center for Constructive Communication and Cortico to support the creation of healthier social networks.
2022
The Miami Celtics equestrian show-jumping team claim the Global Champions League Super Cup.
2022
MG is selected for inclusion in the "50 Leaders of Change" documentary series by Reuters.com. The series spotlights "companies leading the way towards a new tomorrow" and highlights MG's efforts in launching Project Liberty.
2022
Committed to sustainable and inclusive real estate development, McCourt Partners announces the donation of the Los Angeles Aerial Rapid Transit Project (LA ART) project to Zero-Emission Transportation (ZET), a local subsidiary nonprofit of Climate Resolve. This zero-emission urban gondola aims to transform LA transit by providing a safe, environmentally friendly connection from Union Station to Dodger Stadium in just seven minutes.
2022
Amplica Labs is the initial technical contributors to Frequency. This blockchain supports the scaling of the Social Web, empowering users and developers by freeing personal data from centralized control and upending business models that incentivize the spread of misinformation and divisive content.
2023
McCourt Technology launches Elemint which develops Web3 solutions to connect sports, media, and entertainment brands directly to their fans and customers.
2023
Shéhérazade Semsar-de Boisséson steps into her new role as chief executive officer of MG.
With Frank McCourt now as Executive Chairman, McCourt Global operates with that same sense of responsibility to humanity, with a recognition of our place in history and a commitment to our civic life. More than a century after the original McCourt Company was founded, we remain focused on what has inspired our organization's work from the very beginning: taking the high road and the long view to build for a better tomorrow.
2023
Olympique de Marseille (OM) is named the Best Professional Club in the 2022-2023 UEFA Grassroots Award for creating and developing FC LA Castellane, a grassroots community team that champions youth in an underserved neighborhood.
Building For Tomorrow